2019: the year of colors, our green is an evergreen. Tonalite green is perfect to timeless designs and design choices.
We often find on the web international projects related to our products. Here is The Duddell's London and other examples.
Duddles London
Fonte: Living Corriere
Color of the year 2019
The color of the year 2019 will be a particular shade of green, the Night Watch, chosen from the official Pantone publication that wanted to identify in this palette inspired by Nature, the hallmark of the year.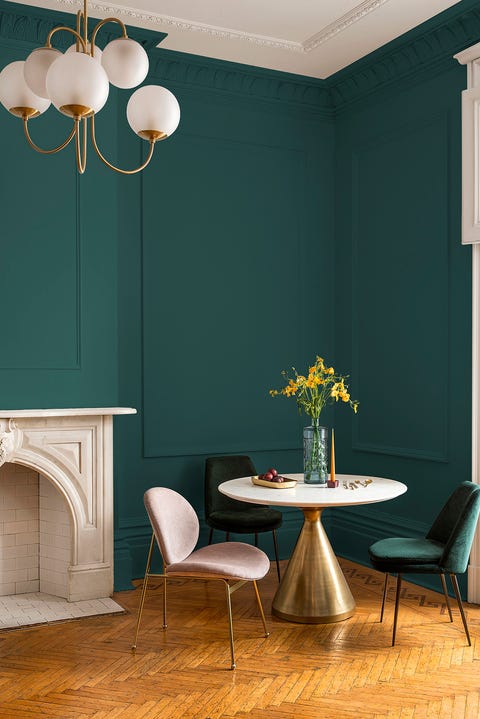 The Night Watch is a rich and intense green tint, with a dark emerald hue. Furthermore, evoking the naturalistic theme, it is an inspirational color of tranquility and serene environments.
Indicated as a very dark color shade, its greater use is suitable for large and well-lit rooms, therefore, in rooms of reduced dimensions, its use will be sipped.
Green is a neutral and always trendy color. Green is the color of nature par excellence, so it wraps, relaxes, soothes giving brightness, freshness and harmony.
Project with Tonalite tiles
Green is often used as a coating for walls and floors with different shades, which enhance the aesthetic qualities of the rooms, also through furnishing accessories, both small and large. According to color therapy, the green color is synonymous with tranquility and placed in the home environment it gives harmony, suggesting a sense of mental balance, very useful for relaxing the mind and letting thoughts run free.
In our range you can find different greens, with different shades, sizes and surfaces.
Many of the designers who choose Tonalite materials include our greens in their creations, whether they are for small details or large walls.
Here is a photographic story of some projects and many others are coming.
If you like, you can show us your spaces and tell us about your favourite series on social with #tonalitetile.
If you're an architect and have already completed projects using our products, send them here.