Customisation and attention to detail are the first things that strike us when we look at B&B to look for styling ideas or to book and dream about the next trip out of town.
The choice of colours and surfaces helps to impress the customer and identify spaces. Wallpaper effect walls or bold colours often identify the name of the suites and welcome the visitor with well-defined personalities and styles.
Colour games
In this project for the B&B Alimuri the designers of Vinaccia played with the sinuous lines of the Arabesque collection and with different nuances to create welcoming and refined spaces.
The same collection was used in the project of Polje Holiday House, where the Arabesque lends a refined tone to the open kitchen, a small functional and beautiful corner, perfect for a two-room apartment to rent as a holiday home.
The right combination of tradition and contemporaneity also identifies the project of Civico 50, where Tonalite's materials have been laid in the bathroom. The size and finish of the collection Crayon recall tradition, reinterpreted in the laying and colour mix of today.
White contrast and tone on tone
White and green identify the style of Railhouse designed by Design Therapy, a project in which the hexagon and white materials of the Examatt and Exabright collections by Tonalite combine with the choice of objects and furnishings.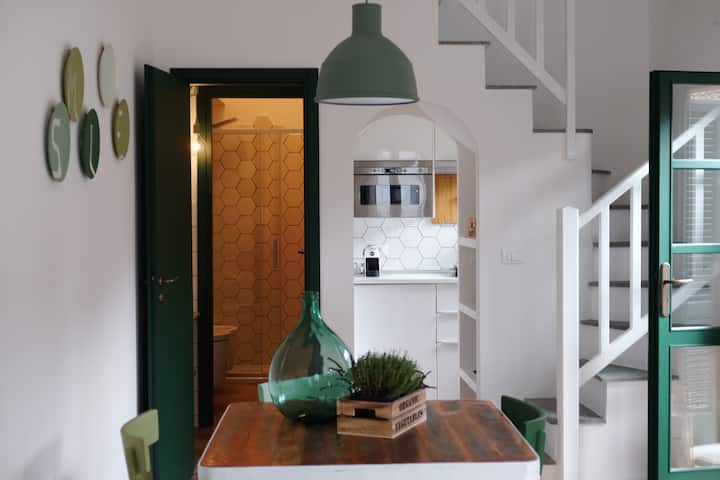 In a project as elegant and essential as Loraia Design Room white becomes a distinctive element and the design intention was to perceive bedroom and bathroom as a continuous environment. The main floor is made of wood laid in herringbone pattern; it was thus chosen to continue the same texture in the bathrooms.
Design Coatings
The claddings can also come out of the usual uses such as bathroom and kitchen claddings and become real furnishing elements.
This is how the designer of Halo Boutique Hotel in Seville used the decorations from the collection Exabright to create a truly original headboard.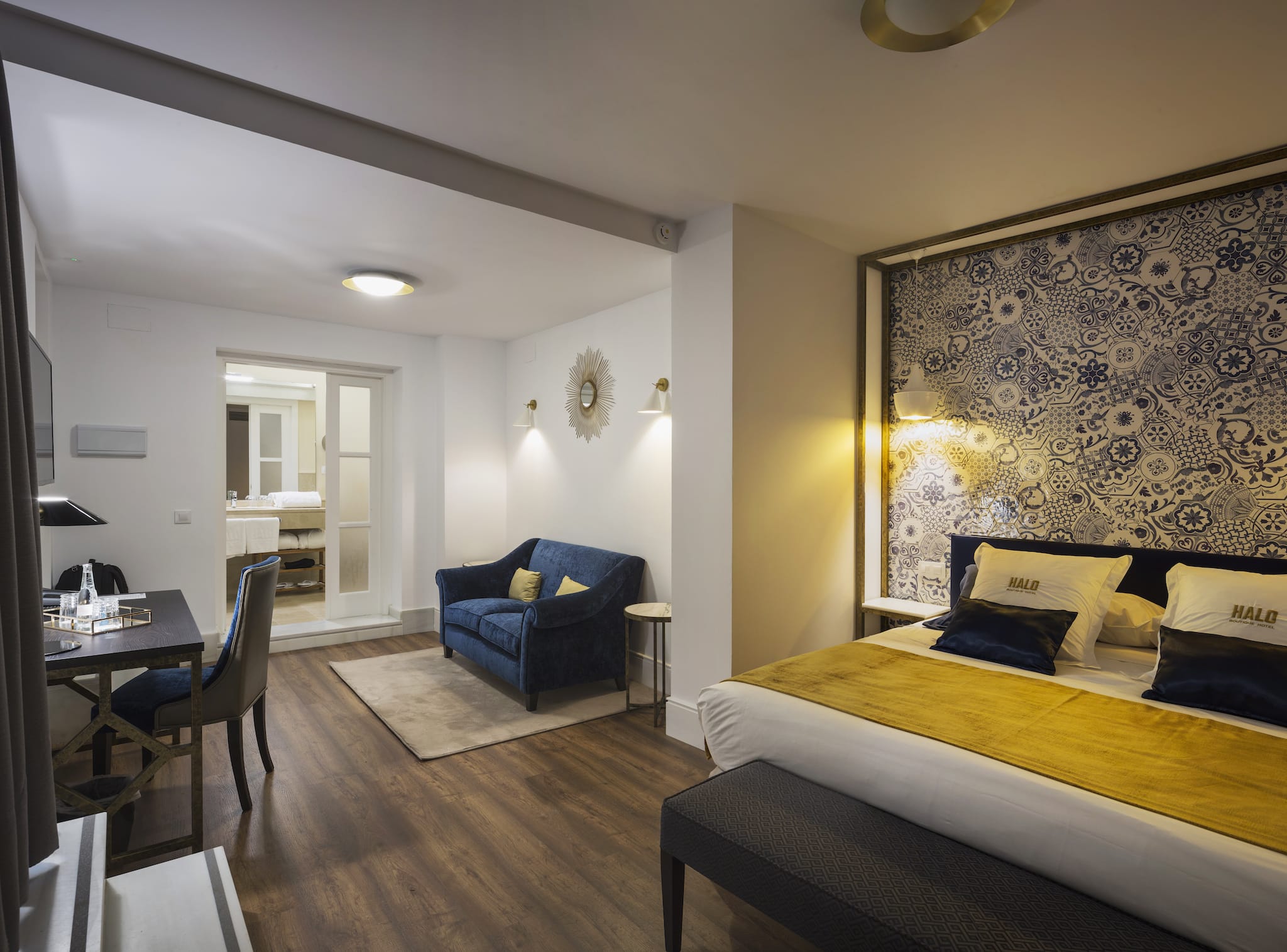 Discover all the achievements on Pinterest and Instagram for your next projects.
If these ideas have inspired you go and discover all our collections and we are sure you will find the colour and shape perfect for your living room.
In the next newsletter you will find another design project on a B&B in Sorrento, subscribe not to miss it.