"We are living in a time that requires trust and faith. It is this kind of constancy and confidence that is expressed by PANTONE 19-4052 Classic Blue, a solid and dependable blue hue we can always rely on." – Leatrice Eiseman, Executive director del Pantone Color Institute.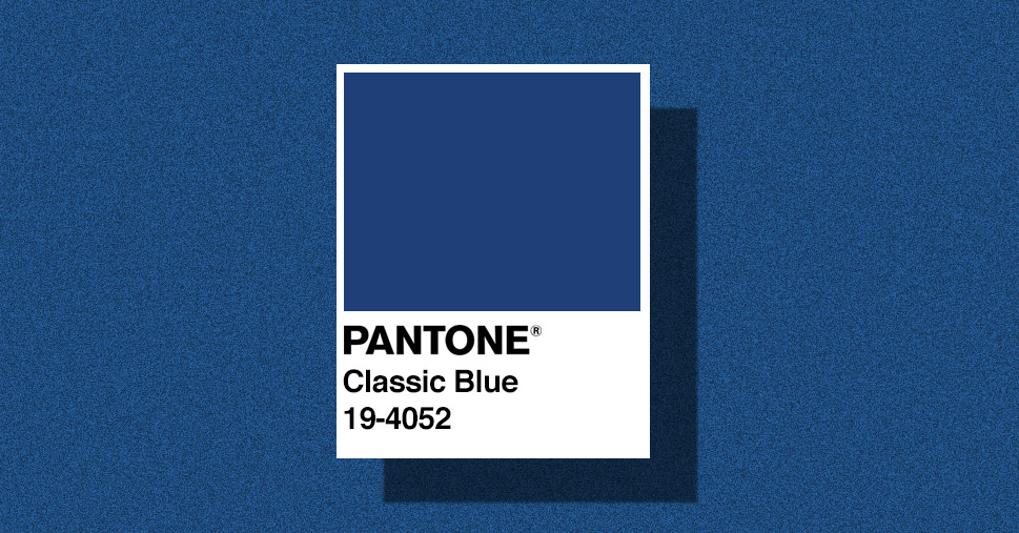 Announcing the Pantone color of the year 2020, a strong shade of blue, elegant and timeless. Classic Blue, code 19-4052: offers refuge and instills in the human soul a sense of peace and tranquility. The Pantone 2020 color offers a nuance that invites reflection.
Visualizza questo post su Instagram
A timeless and enduring blue hue, PANTONE 19-4052 Classic Blue is elegant in its simplicity. Suggestive of the sky at dusk, the reassuring qualities of the thought-provoking PANTONE 19-4052 Classic Blue highlight our desire for a dependable and stable foundation on which to build as we cross the threshold into a new era.
Pantone color is not a simple trend, not just a trivial indication to guide the production of brands and designers. Precisely for this reason we immediately set about searching through our collections to find the right inspiration.
Pantone has identified the colour of the year every December since 2000, a source of inspiration for fashion, beauty and design over the coming 12 months. It is selected by the Pantone Color Institute, a group of experts in the vocabulary of colour who offer consulting services for brands and manufacturers throughout the year. They make their choice following a thorough analysis of culture, technology, food, fashion, and even international politics, so that the Pantone colour of the year becomes a visual expression of public sentiment, going beyond the confines of a restricted circle of colour professionals.
Our collections
In our collections we find many shades of Blue, ready to play between textures and surfaces to enhance any space. Browse the colors of Briolette, Kraklè, Provenzale, Joyful, Paintobard, Tissue, Oblique, Exabright and Arabesque Silk.
Sometimes all it takes is a simple item of furniture or accessory to give a space a new look.
Here our Pinterest board dedicated to Blue as inspiration.